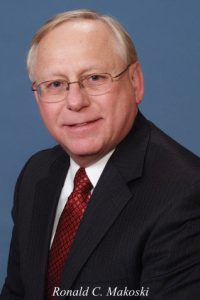 Mr. Makoski has been admitted to practice law before all courts in Pennsylvania, including county courts, and the Superior and Supreme Court of Pennsylvania. He is also admitted to practice before the United States District Court for the Western District of Pennsylvania, the 3rd Circuit Court of Appeals, and the United States Supreme Court.
Ronald Makoski has been practicing law since 1972.
For decades, nearly 100% of his practice has been focused in DUI law and helping people just like you.
He knows what you're feeling – the worry, fear, and even shame that have gripped your life since the moment you were stopped.
With far more than a "textbook" knowledge of DUI law, Mr. Makoski has experience in the courtrooms and ante-rooms where DUI cases are handled and outcomes are decided.
Mr. Makoski knows the decision makers – the judges, magistrates, district attorneys, and police offices. He knows how they think and how they have reacted to cases just like yours .
He has taken DUI cases to trial (both jury and non-jury).
He has won not guilty verdicts for clients.
He has had DUI cases dismissed as the result of pre-trial motions.
He has won DUI cases on appeal.
When there is no defense, Ronald Makoski works to achieve the best possible outcome, so that you can get on with your life and put this unfortunate incident behind you.
Mr. Makoski handles DUI cases in Allegheny, Armstrong, Butler, Cambria, Fayette, Indiana, Somerset, Washington, and Westmoreland counties.
Ronald Makoski's fees are fair and reasonable. He charges a flat fee, so there will be no surprises.